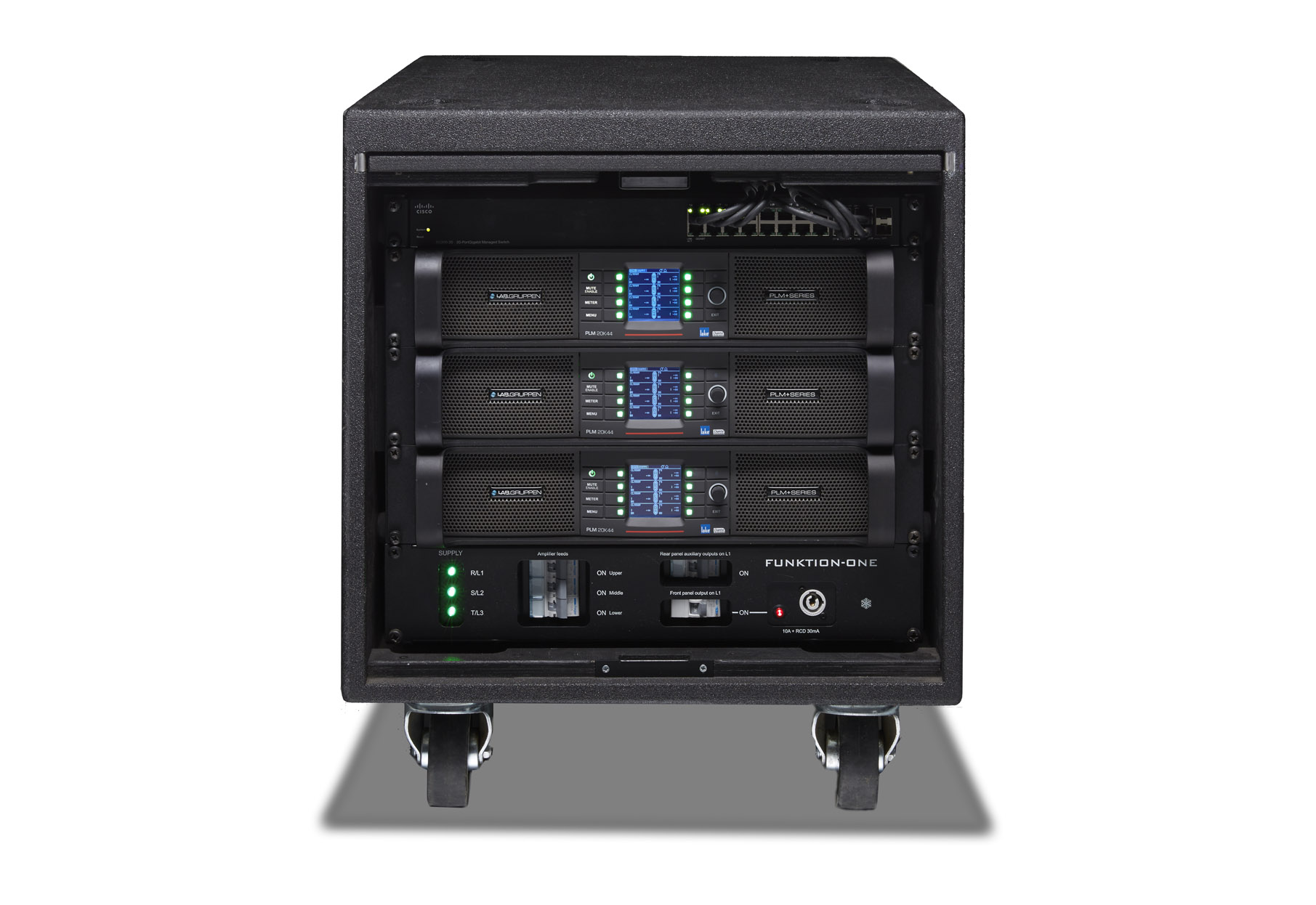 "Less power, more sound with cutting edge transducer technology"
Vero and VX systems are powered by Lab Gruppen PLM 20K44 amplifiers featuring bulletproof reliability, tremendous power, on-board processing and the sonically superior Dante networking for signal distribution.  The PLM's universal Power Factor Corrected PSU ensures continuous operation with widely varying mains voltages, as well as protection from mains faults.   Three PLM 20K44 amplifiers and mains distribution unit are fully shock mounted in an innovative, compact rack, complete with sliding doors that conveniently stow in the roof of the rack.
The optional Lake LM44 is a signal processor and router, useful for signal management in large systems, for Lake integration of other Funktion-One amplifiers, and for providing auxiliary analogue outputs (i.e. for F132s).
The speaker cabling features curl resistance, large cross section conductors and mil spec, quarter turn, multi-pin connectors (Vero) / tour grade Neutrik NLT8 connectors (Vero VX).  A 12-enclosure flown Vero array is powered by only two PLM 20K44s, and up to 8 Vero VX90s can be powered from one PLM 20K44, making the systems incredibly amplifier efficient.
All Vero loudspeakers have been designed and optimised without recourse to corrective EQ, preserving system headroom and transient response.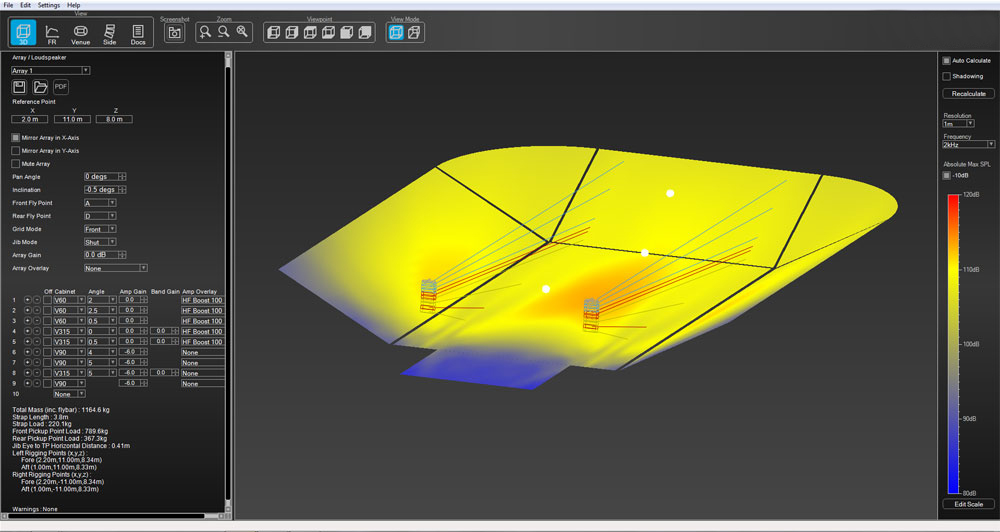 "Projection has been designed to make the user experience as free flowing as possible"
Projection allows Vero VX users to optimise array designs for smooth audience coverage and generate detailed venue specific system information. The application presents a user friendly interface with many features that make deploying Vero on events and tours straightforward