The patented Lambda rigging system results from 40 years of development and refinement of Funktion-One rear tension rigging methods.
This enables cabinets to be transported and flown as straight columns, then tensioned into pre-set angles once the complete array is suspended.
The Lambda system's optimised rotation axis ensures perfect alignment at vertical angles between 0-12.5° for coherent summation.
There is a choice of fixed or movable point flying beams. The movable point beam incorporates motorised adjustment, enabling the inclination and declination of the entire array to be remotely set while flown from a single motor.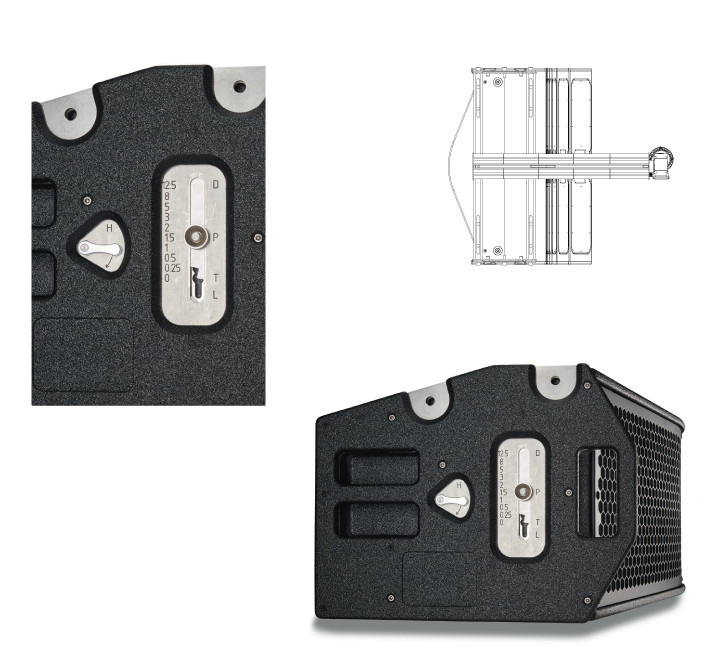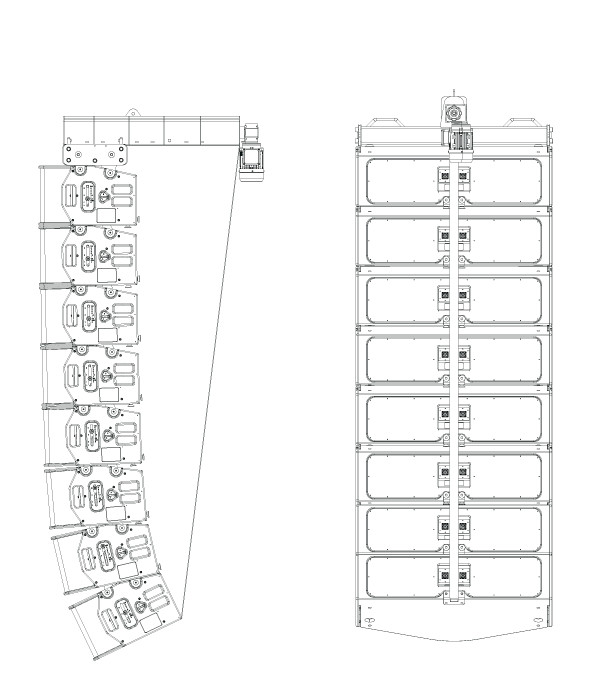 "The Lambda system's optimised rotation axis
ensures perfect alignment"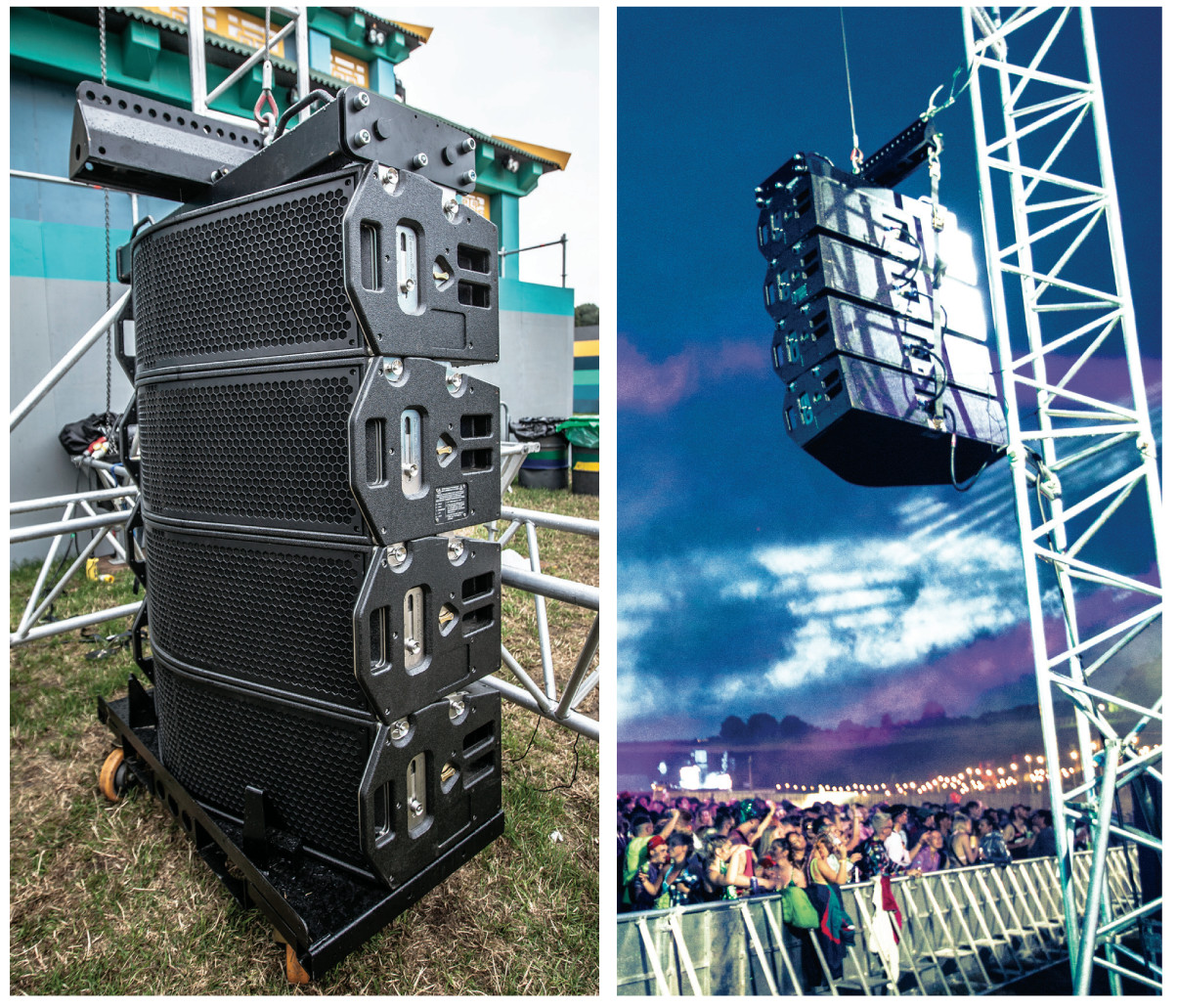 The Vero VX speaker system's transport dolly is specifically designed for the various challenges of live events and touring productions. The platform of the dolly is fitted with guides that ensure aVero VX column settles into the correct position when landing. The guides also work as restraints, securing the load in transit. Each dolly is designed to carry up to five Vero VX enclosures.
Dedicated outriggers can be added for safe ground stacking, enabling overall inclination or declination of the array. Dollies can be stacked for tidy storage during events.

"The heritage of classic live sound systems meets cutting edge technology"