The Vero VX system comprises VX90 full-range vertical array elements, V124 or V221 bass enclosures, amp racks, fly bars, transport dollies, ground stack hardware, cabling and Projection prediction software.

"Lively and engaging audio quality"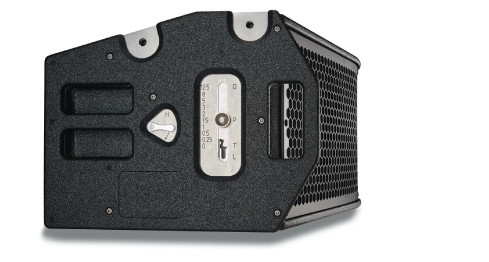 The VX90 is a 3-way vertically arrayable loudspeaker with four new Funktion-One designed Neodymium drivers in a horizontally symmetric configuration:
Two reflex loaded, high efficiency 12″ mid bass drivers
One Axhead loaded wide bandwidth 8″ cone midrange driver
One 1″ compression driver on a proprietary isophase diffraction waveguide
Usable bandwidth is 50Hz to 20kHz. Horizontal dispersion is 90°.

Funktion-One's unique driver and waveguide technology enable a single transducer to cover more than four octaves of the audio spectrum, from 300Hz – 5kHz. This approach ensures vocals and musical harmonics are coherent in both time and space, providing benefits in clarity, intelligibility and stereo imaging. The high crossover point to the compression driver provides additional performance advantages, including increased headroom and reduced harmonic and modulation distortion. THD in the midrange is typically <2% (AES2-2012).
Psychoacoustically informed use of filter design and microsecond time alignment provide wide, consistent horizontal coverage whilst preserving transient response.
"Responsive and precise – hear every fader move"

The very high electroacoustic efficiency of the horn-loaded mid/high section is supplemented by new bass driver technology, which significantly increases true power efficiency. Unlike a conventional line array element, the VX's huge LF resource ensures spectral balance and dynamic impact whether used as a single box or in a 24-box array.
Vero VX's extraordinary energy efficiency means up to eight cabinets can be powered from a single amplifier. A 32-box system plus additional subwoofers can be powered by just six amplifiers.
In addition to being a highly flexible standalone system, Vero VX also excels at supporting larger Vero systems with its matched voicing and acoustic design.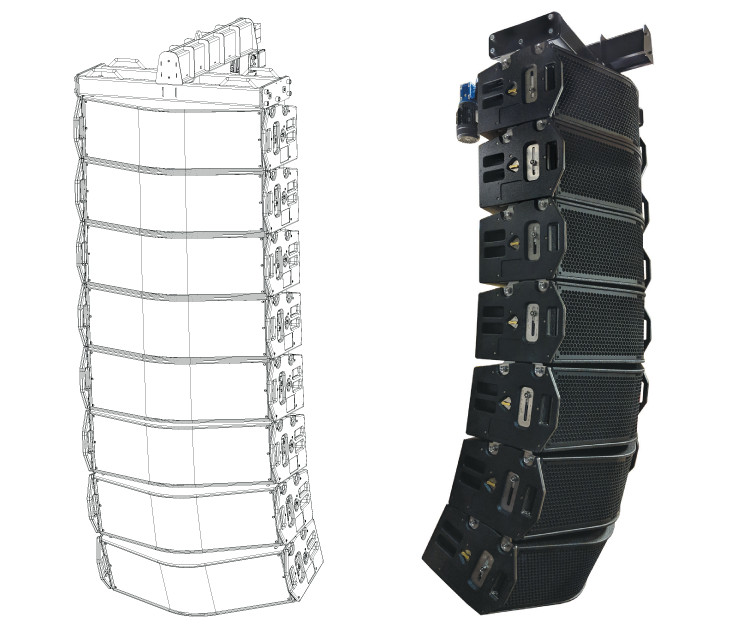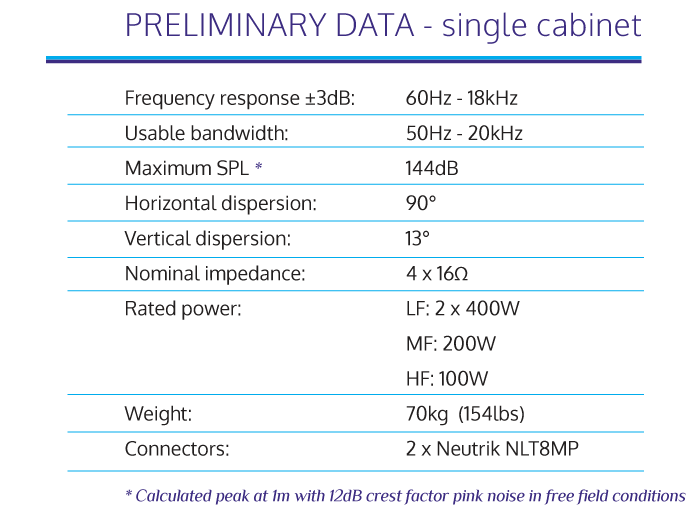 "Vocal clarity at the heart of the acoustic design"